I must say that the Bagoong Pasta from TOSH (The Old Spaghetti House) is one of the best pastas that I've ever tasted in my life since it brings out the Asian flavor that I devour for. So, I planned to recreate although I am assuming that I really cannot duplicate the dish 100%. Nonetheless, this was able to satisfy my palette.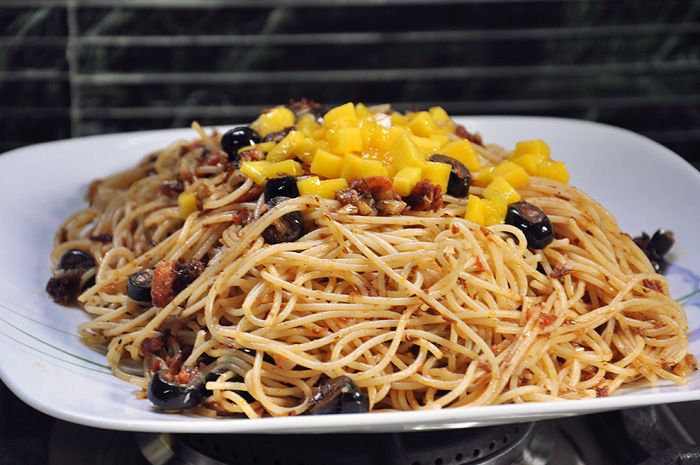 I love olives, whether green or black. I also found out that green olives are more pricey than the black ones. I also wrote the recipe on my planner. If you want to redo it, then go. But remember that you can always alter or modify the dish to your own liking.
By the way, I got the original recipe from Mark Magallanes. You can ask him the original recipe! 🙂 So, tell me what you think of this dish? Will you recreate this? Or have you tasted something like this before? Can you recommend other restaurants that serve Bagoong Pasta?