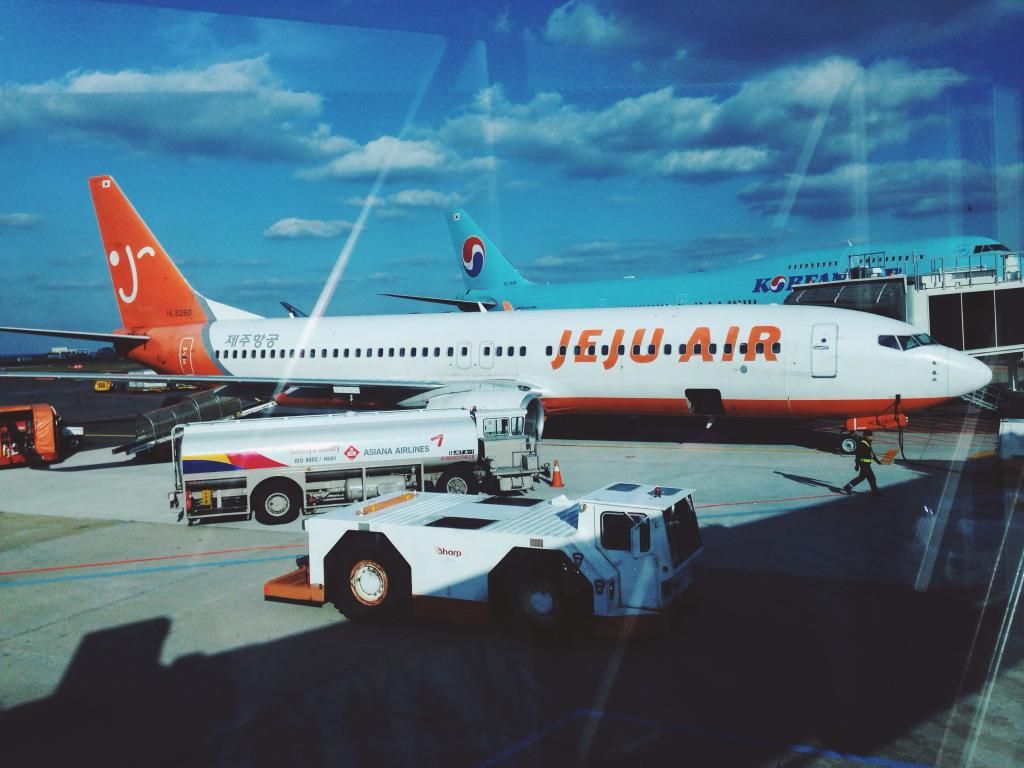 We left mainland Korea at 22nd of November taking the Jeju Air airlines from Gimhae Airport at Busan. The trip cost us just 30 minutes after take off. We had troubles finding our guesthouse but thank god for giving us the two Chinese girls who were looking for the same guesthouse as ours. Jeju Island is a very big city that's why I would recommend renting a car to maximize your trip. Since we're just wanderlusts young foreign exchange students who make the most out of their scholarships (oops), we have to resort to the main transportation in the area which are buses and cabs. Our guesthouse is located at the city hall but there are no near tourist spots to go to and it was already getting dark. But anyway, we were able to squeeze in a visit to Love Land and Yongduam.
*Disclaimer. I was only armed with my iPhone (as usual) to take photos. Also, I enjoyed the trip so much that I just snap in my iPhone furiously with less ~*photography*~. Likewise, I don't want to flood this post with so much ( I mean a lot) pictures so I am just selecting a few for each set. But if you happen to be a facebook friend, you can see all unprocessed photos here.*
JEJU LOVE LAND
Entrance is about 9,000 Won. The group was laughing the whole tour because, obviously, those realistic sculptures that portray sex positions and whatnot. The area was also famous for couples who maybe, I wildly guess, wants some a tad bit of idea to spice up their relationship. Lol.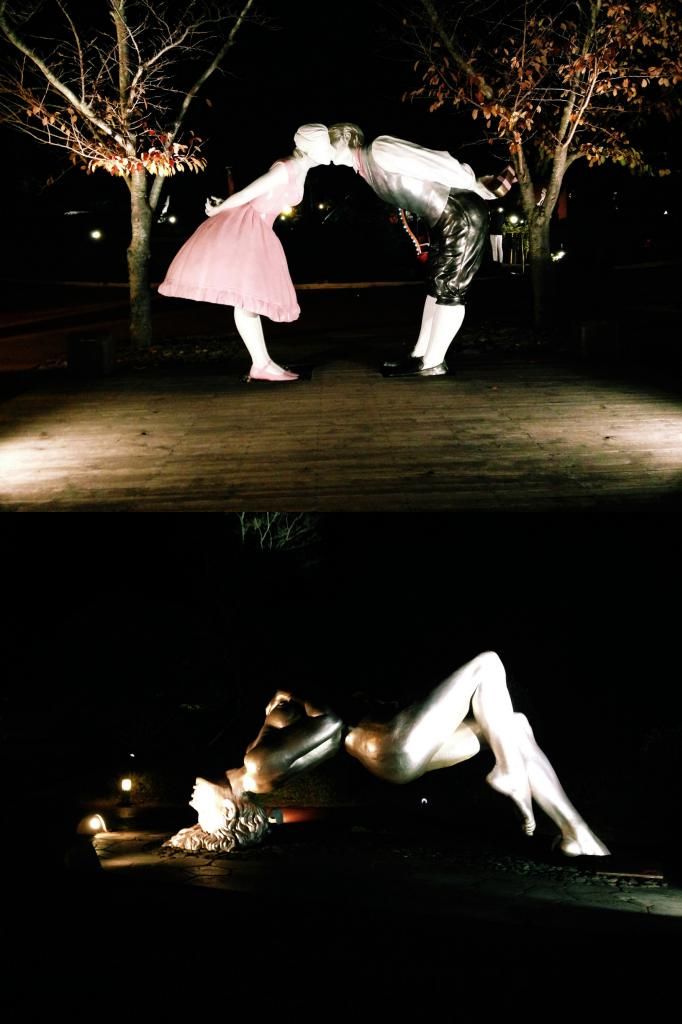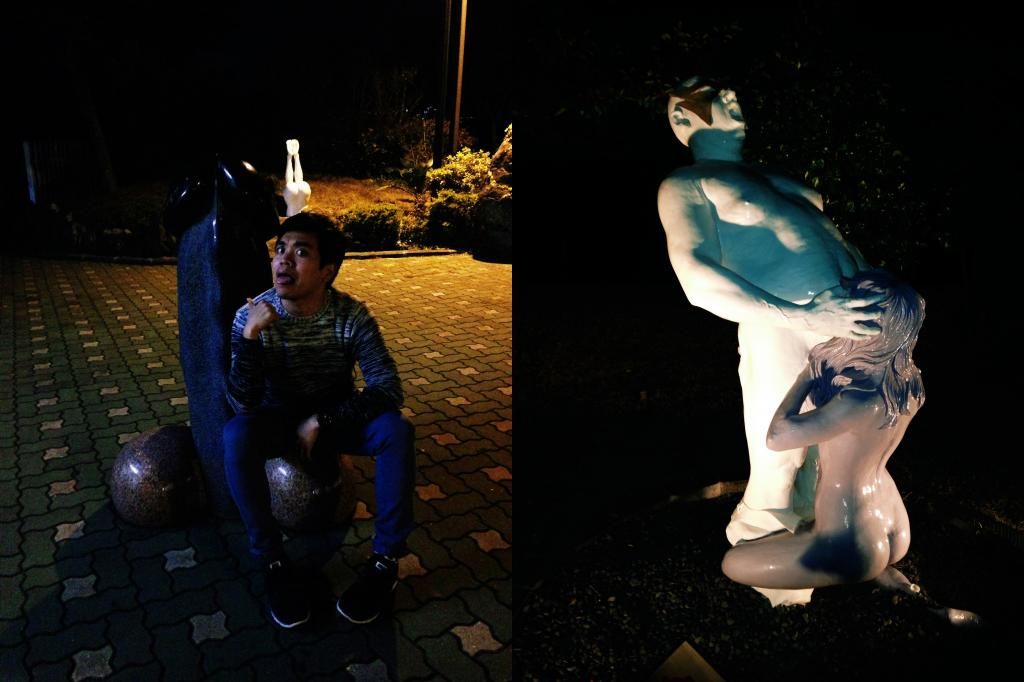 YONGDUAM ROCK
I really wished we were here at the morning because I can imagine the beauty of the sea when the sun rays hits the water. Nevertheless, it was still an amazing place to go. Yongduam mean's Dragon's Rock since the rock formations look like dragon's head. There are also some myths that support such interesting formations.

We then retreated at our guesthouse an hour before midnight. Then, dinner came and I was able to taste the best of the best Korean chicken. I swear to god I would engage in a forever kind of relationship with this plate. On the first night we had Korean chicken, then dined at Bagdad (Indian cuisine) to savor the most delicious curry and Tandoori chicken on the second night, and we had the most amazing pizza (lol I sounded like Gordon Ramsay on that, didn't I?) on our last night.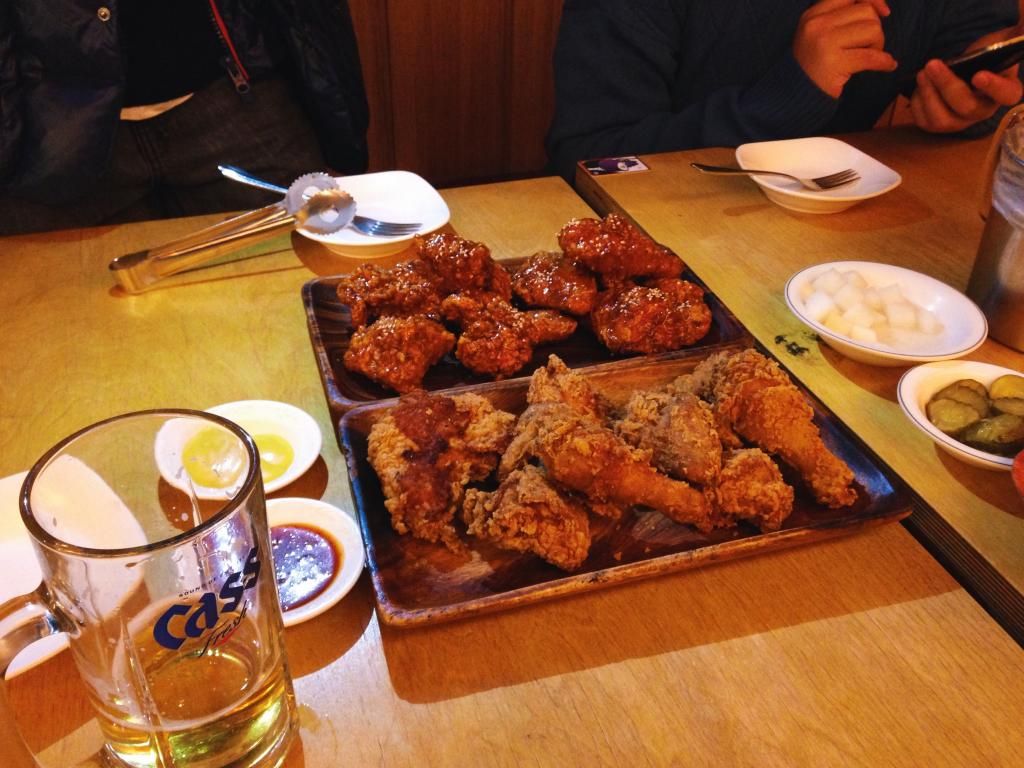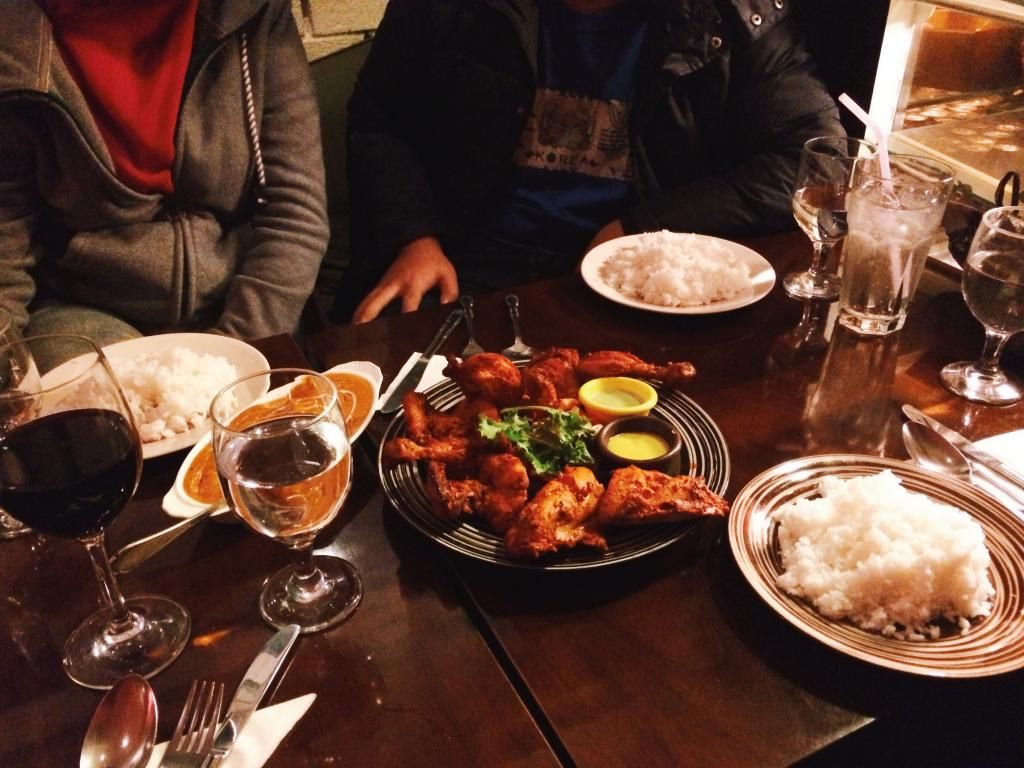 Anyway, back on our trips. We got to start the second day early. We went to a center complex which took us a 1 hour bus ride. This area is very convenient to the tourists since it is like a big community where all amazing visits are located such as Teddy Bear Museum, Chocolate Land, Ripley's Believe it or Not Museum, Cheonjeyeon Waterfalls, and the Jungnum Beach.
TEDDY BEAR MUSEUM
This has got to be the Mecca for people who love thos stuffed bears. I am not a fan but I ought to say that I enjoyed this one. All varieties of teddy bears from the Queen Elizabeth to a Steve Jobs one were present there. There was even a room were animated Elvis Presley bears are literally having a concert.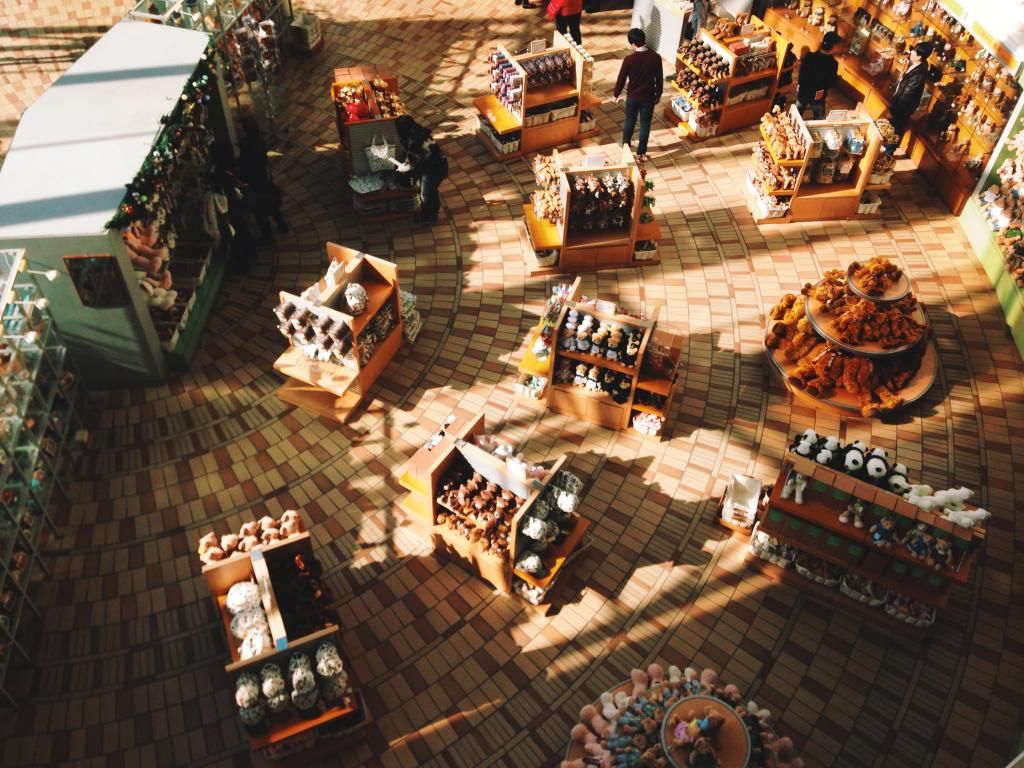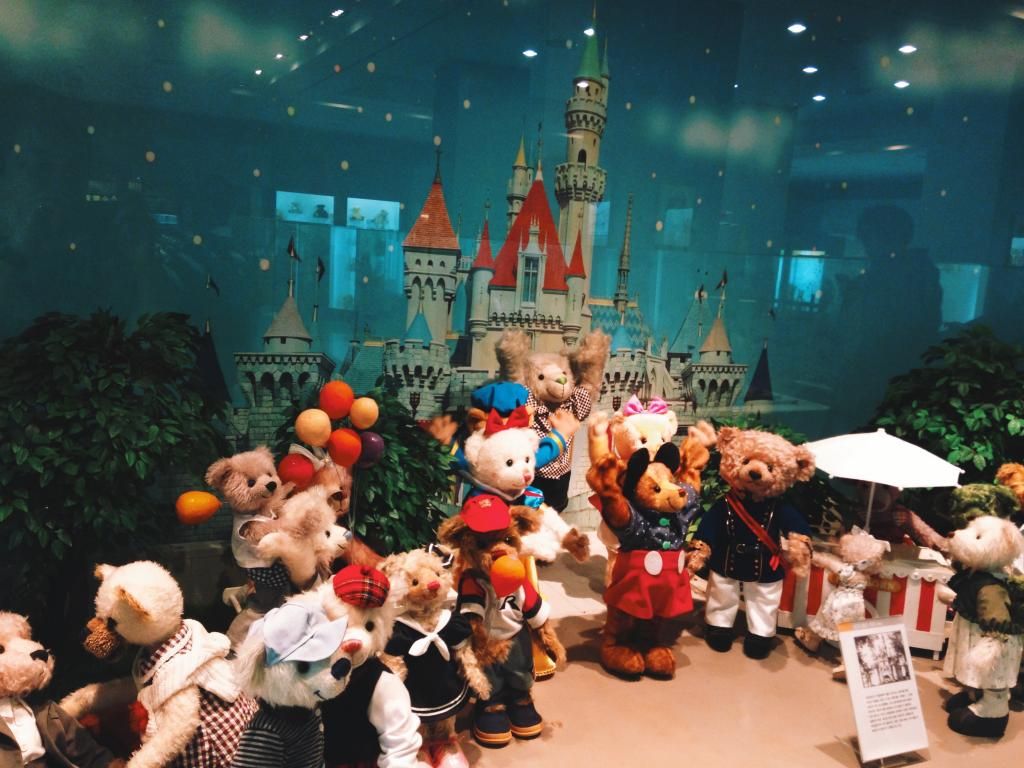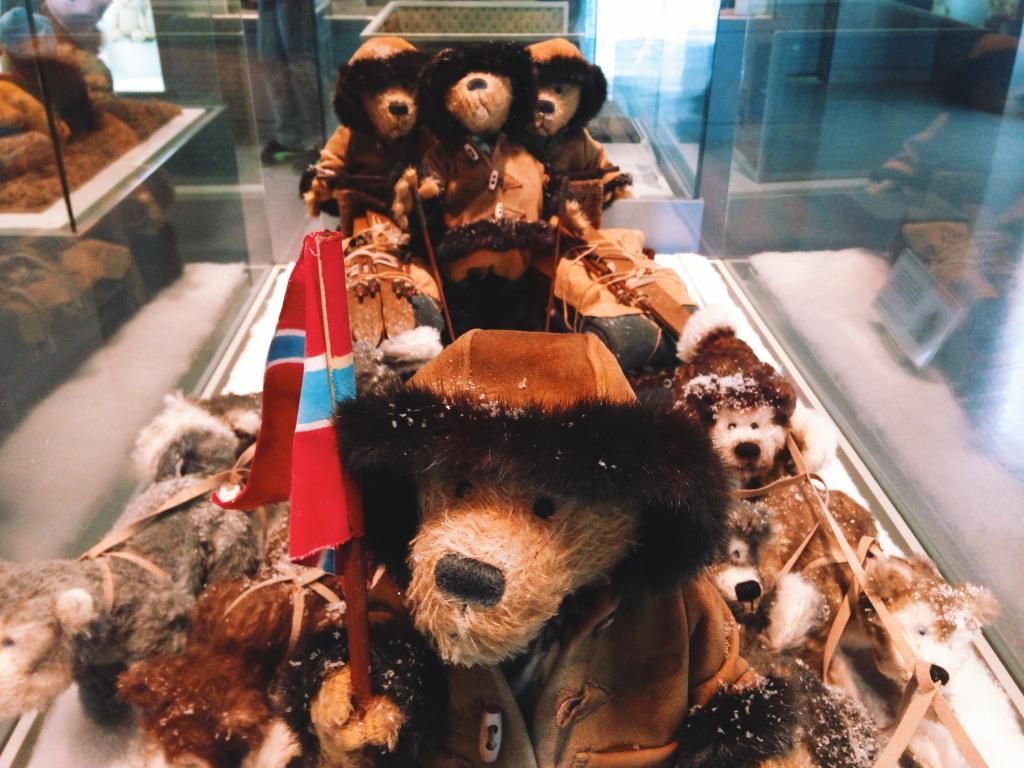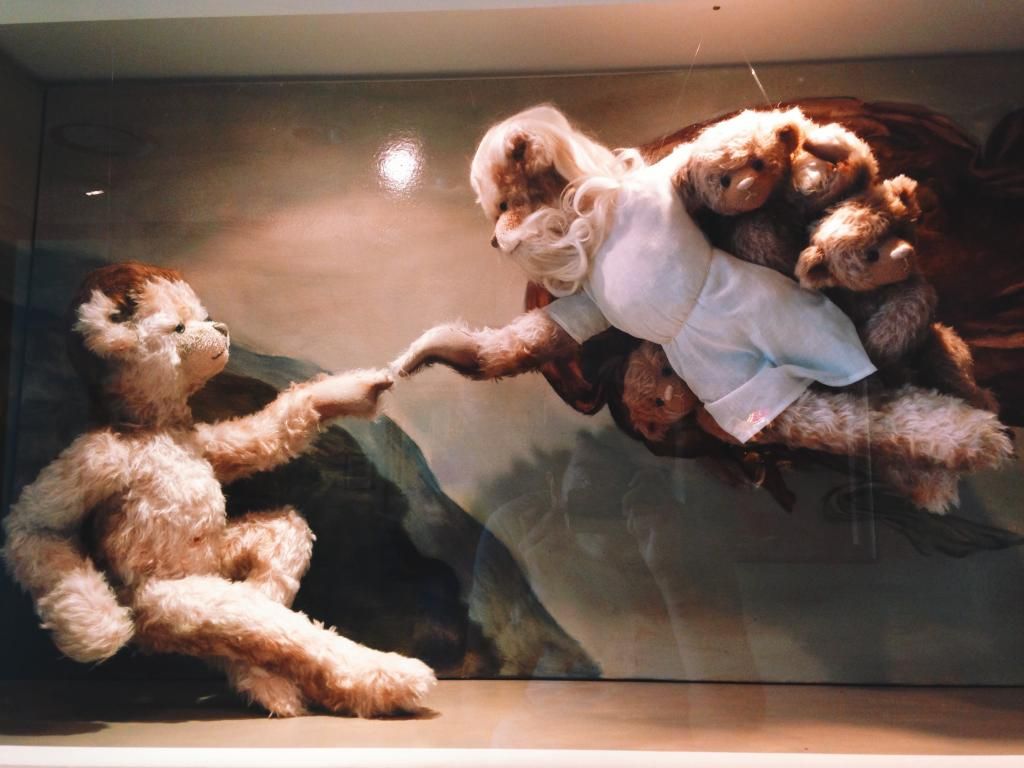 CHOCOLATE LAND
Chocolate Land is located just beside the Teddy Bear Museum. Entrance fee was 3,000 won. Here, you should expect chocolate sculptures, cafe, a gallery of chocolates from Asia and Europe, and of course a shop where I bought some good boxes of Jeju Harubang chocolates.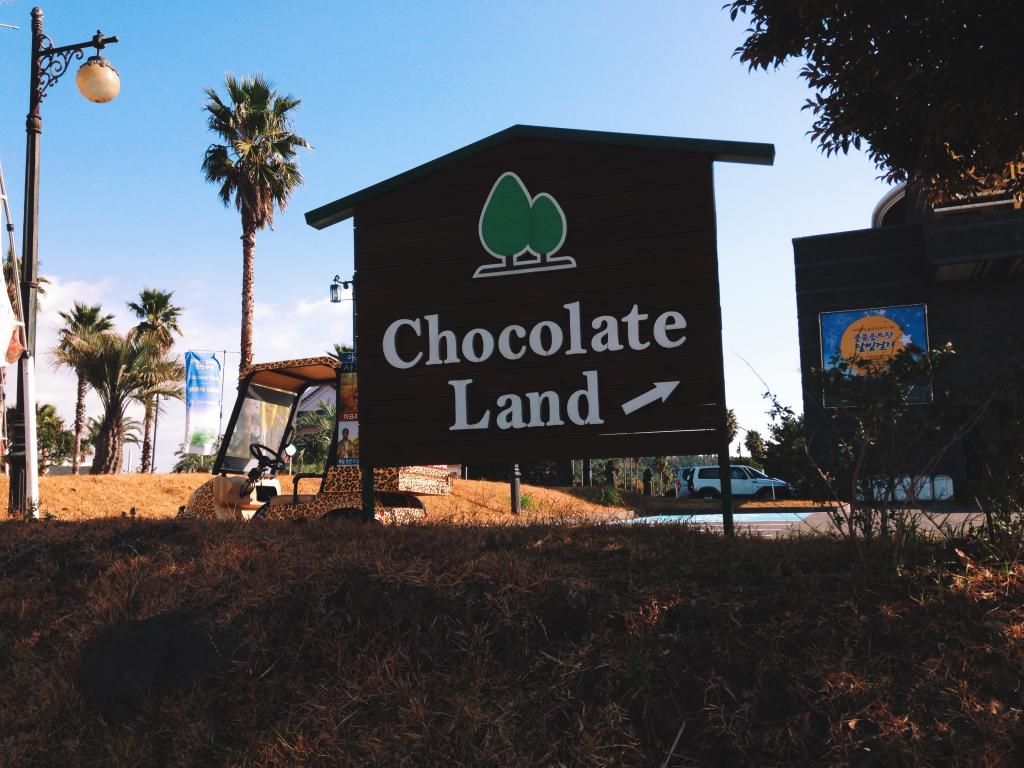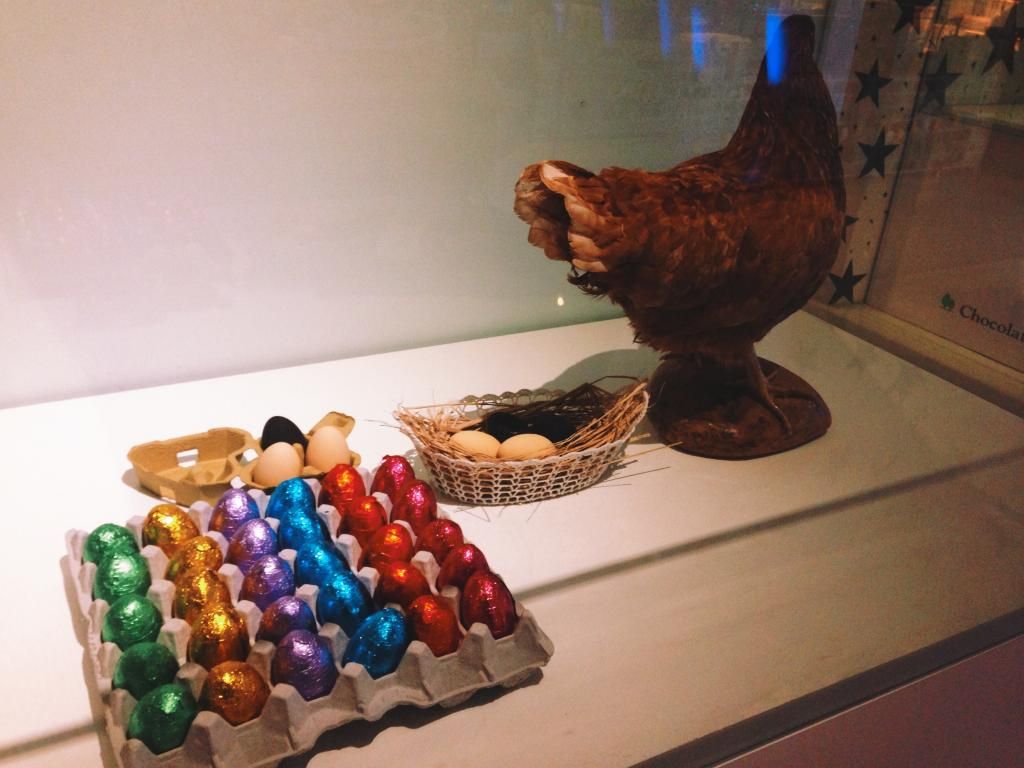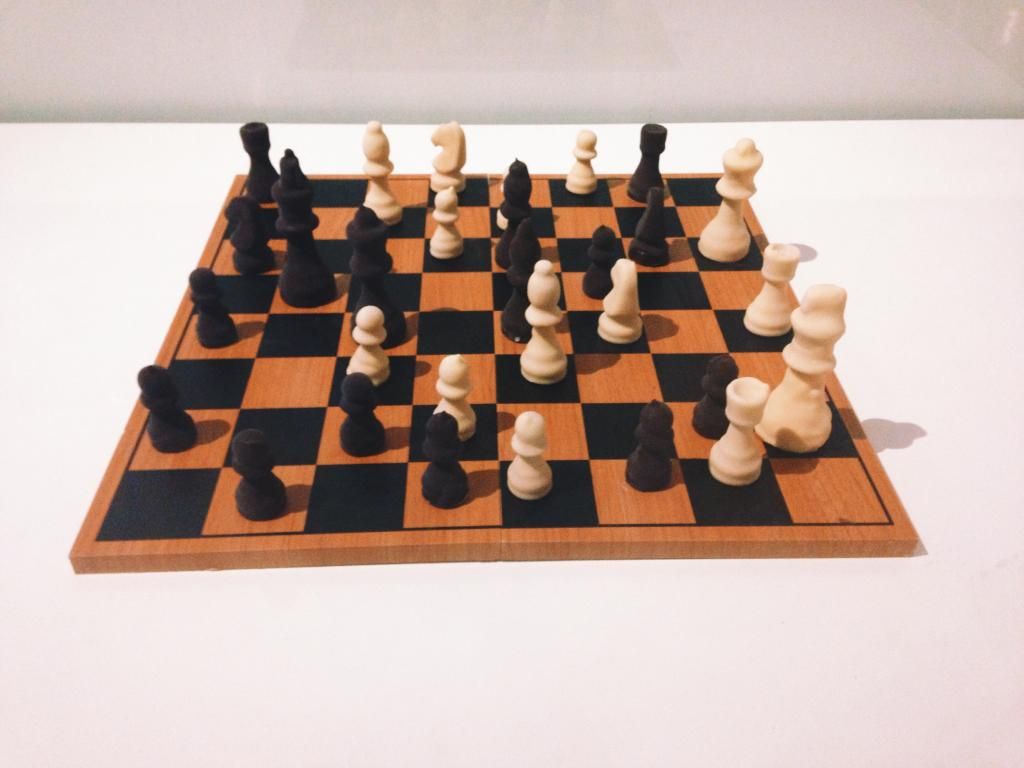 CHEONJEYEON WATERFALLS
It is a three-tier waterfall located on cliffs where you have to walk a couple of kilometers if you want to witness the three different sites.  These three waterfalls are cascaded originating from the flow of water originating from the ceiling of the cave. It was a bit exhausting to go through them but the scenery would definitely pay for it. Well as for me, it soothes me when I see clean flowing water and all I wanna do is jump into it eventhough I know that it is freezing cold.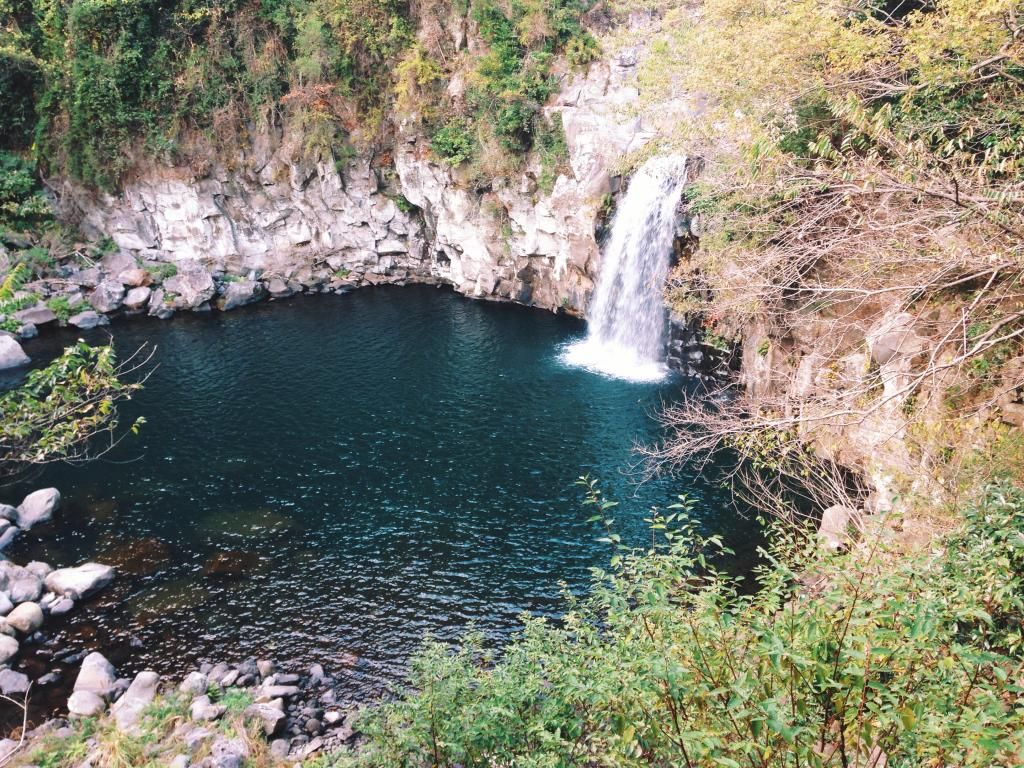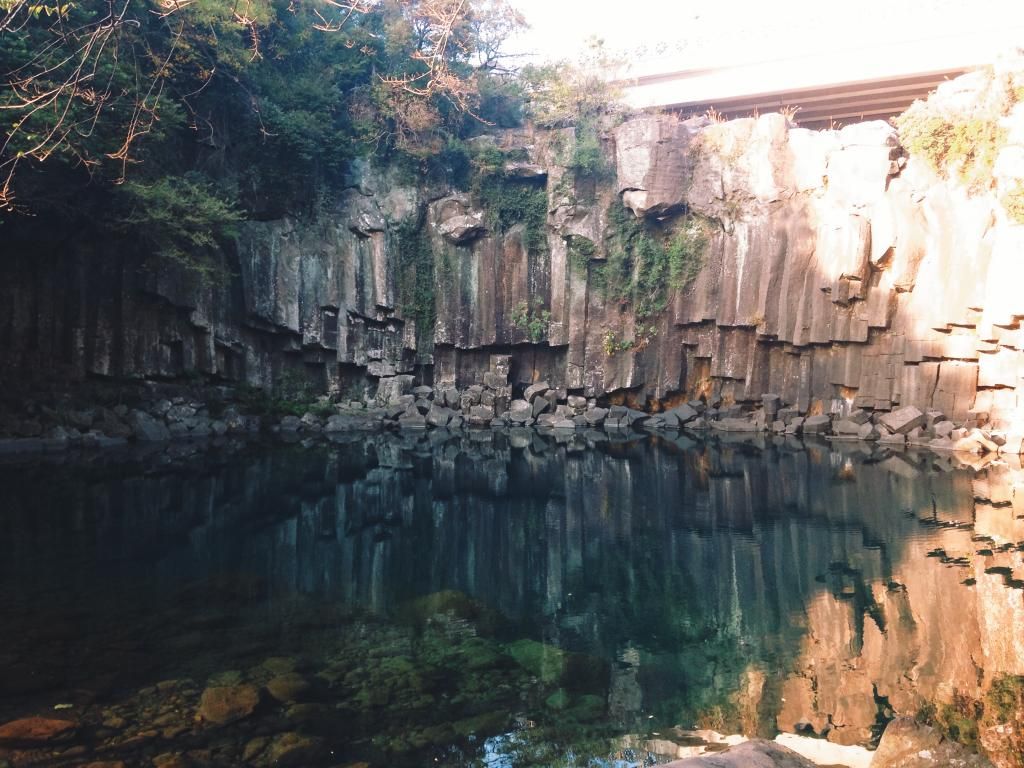 JUNGMUN BEACH
The last stop for that day, still located at the Jungmun Tourism Complex, was the beach. That day I discovered that beautiful sunsets make me emotional. I was just staring at it for a couple of minutes and sudden rush of emotions just sank in. It was beautiful. It was the perfect way to end our day.
RIPLEY'S BELIEVE IT OR NOT MUSUEM
We weren't able to go inside because we shall catch te last bus to the city hall. But here's an interesting photo of the facade for you.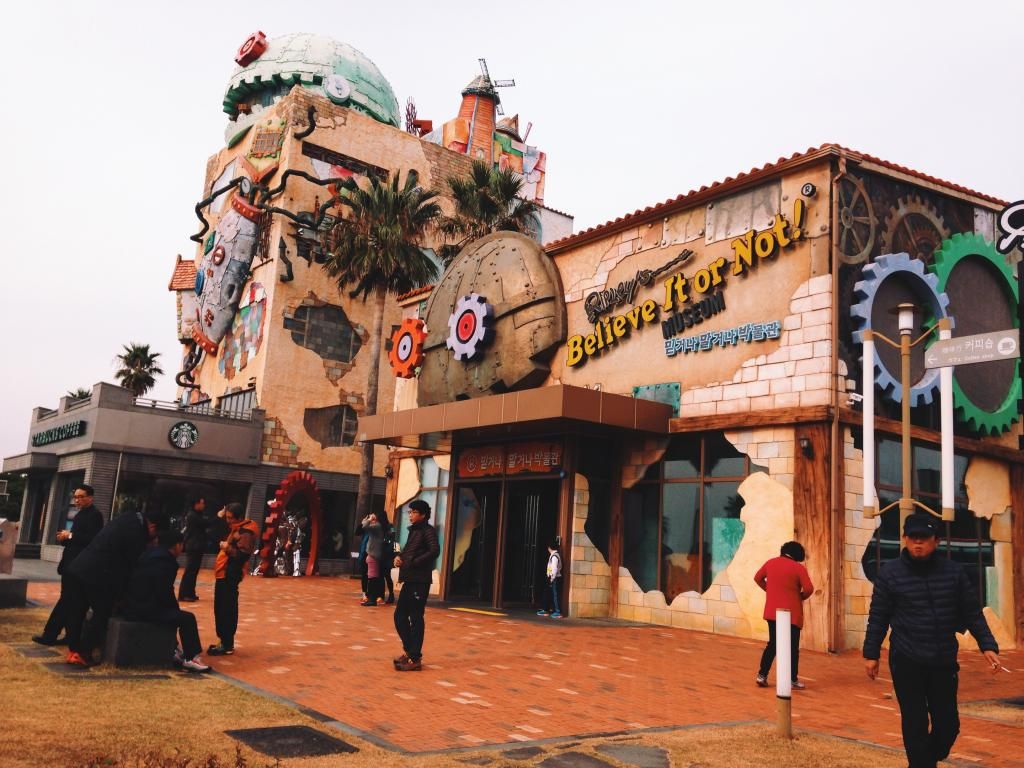 We retreated to our guesthouse and dined at an Indian restaurant called Bagdad (see photo above). That night, I savored on the most flavorful curry and a glass of Sauvignon red wine. Plus, I also met a Filipina student who's a Baguio native.
MANJANGGUL CAVE AND KIMNYOUNG MAZE PARK
Come third day, we planned to go to East Jeju. First stop was the Manjanggul Lava Tubes and Cave. You have to walk through the cave and see rock formations caused by lava flows. When you reach the end, the beautiful lava column congratulates you. Along the way, we also saw thiz amazing maze park for the kids. It was not that special but I fancied on the fat cats playing around.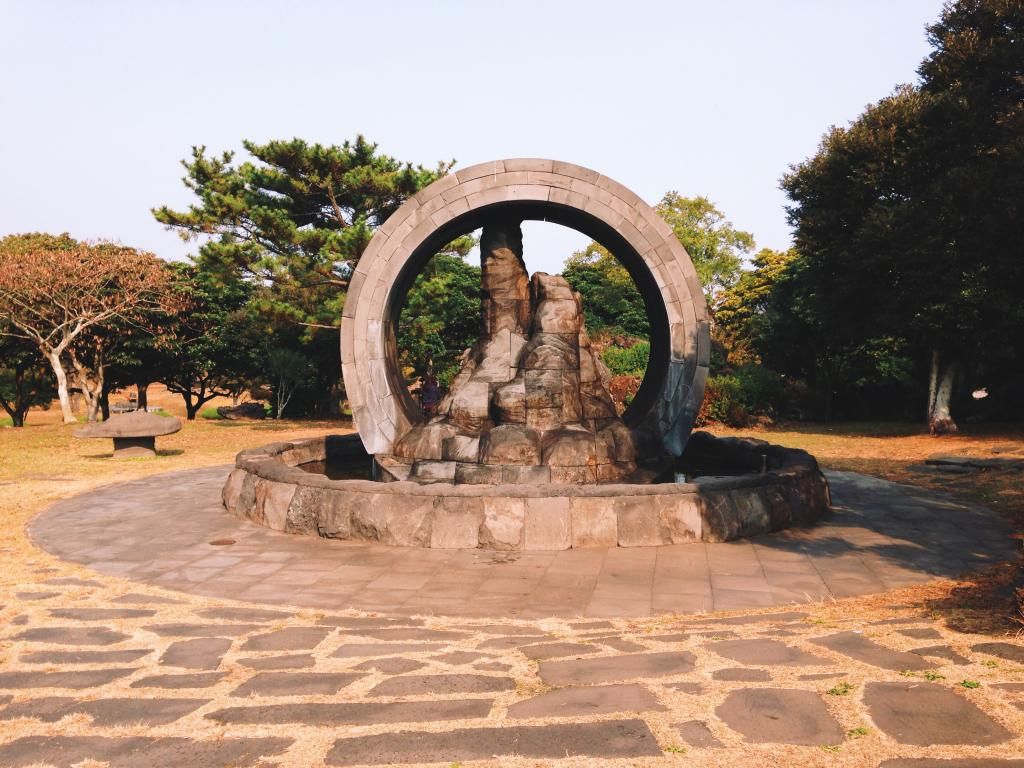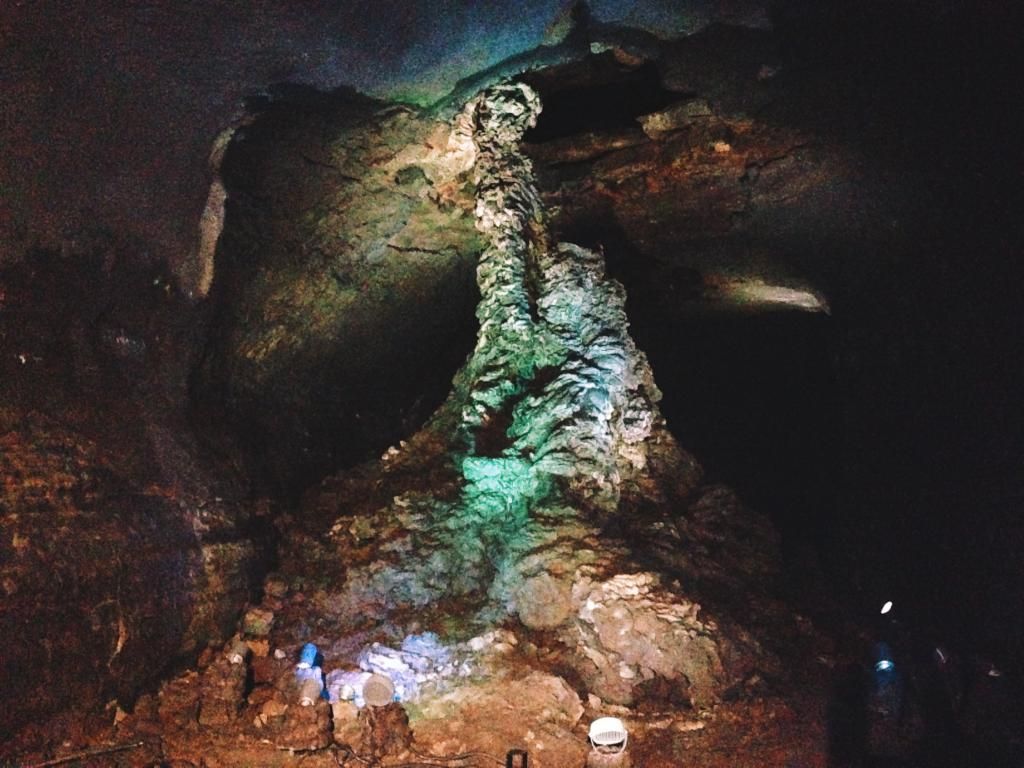 SEONGSAN ILCHUBONG
From the location of the cave, we have to travel for another 1 hour to reach the next destination. We had a quick lunch before climbing the proud cliff of Seongsan. From afar, I can already see the greatness that this volcanic formation has to offer. Alas, the strong winds did not stop us to witness an almost still image in my eyes. It was art. It was like I can have the whole Jeju Island on my arms.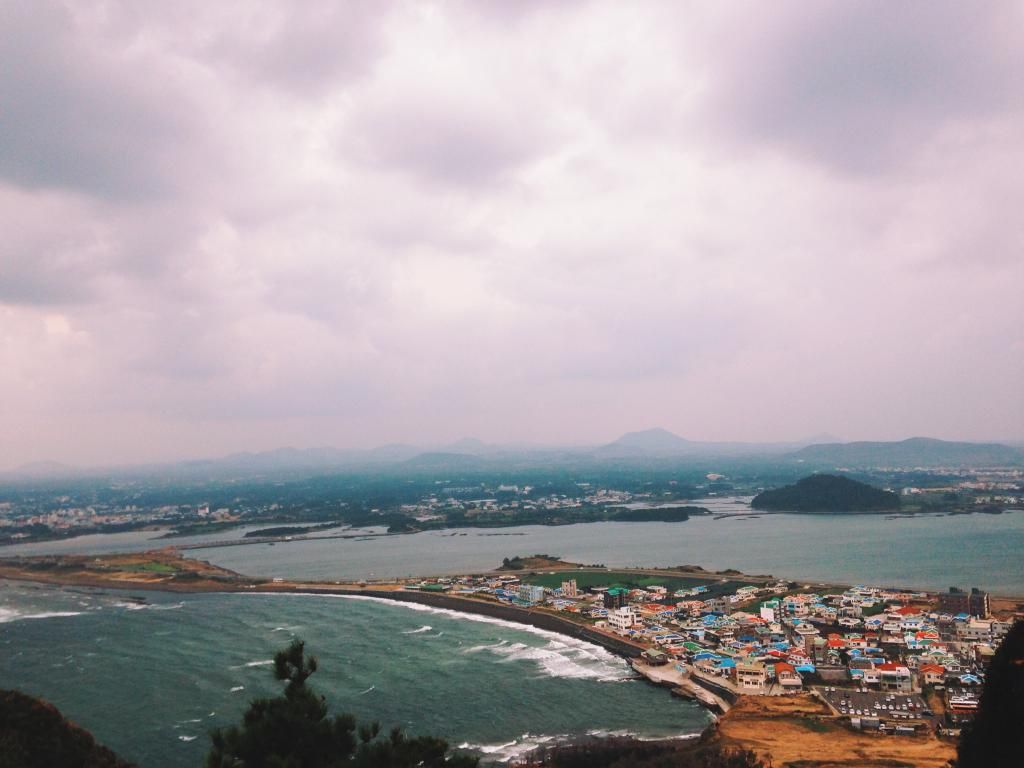 All good happenings shall come to an end. The fourth day was reserved for our early flights (12:55 PM) which happened to be delayed for 1 hour and 15 minutes. Since scenic and interesting spots are too far away from the airport, it was hard for us to take a risk and squeeze in last minute adventures. We had to resort to wandering around the airport.
But anyways, Jeju is one my favorite destinations. Given the chance, I want to go back preferrably with an international license (rent a car!!!) already for me to be able to maximize the island's wonder. I think our trip only encompassed 35%-40% of the Jeju Island that is why there is really a good reason to come back!