Here's another playlist which has the same theme/feels with the previous mixtape that I made, hence the name Flower Child 1.1.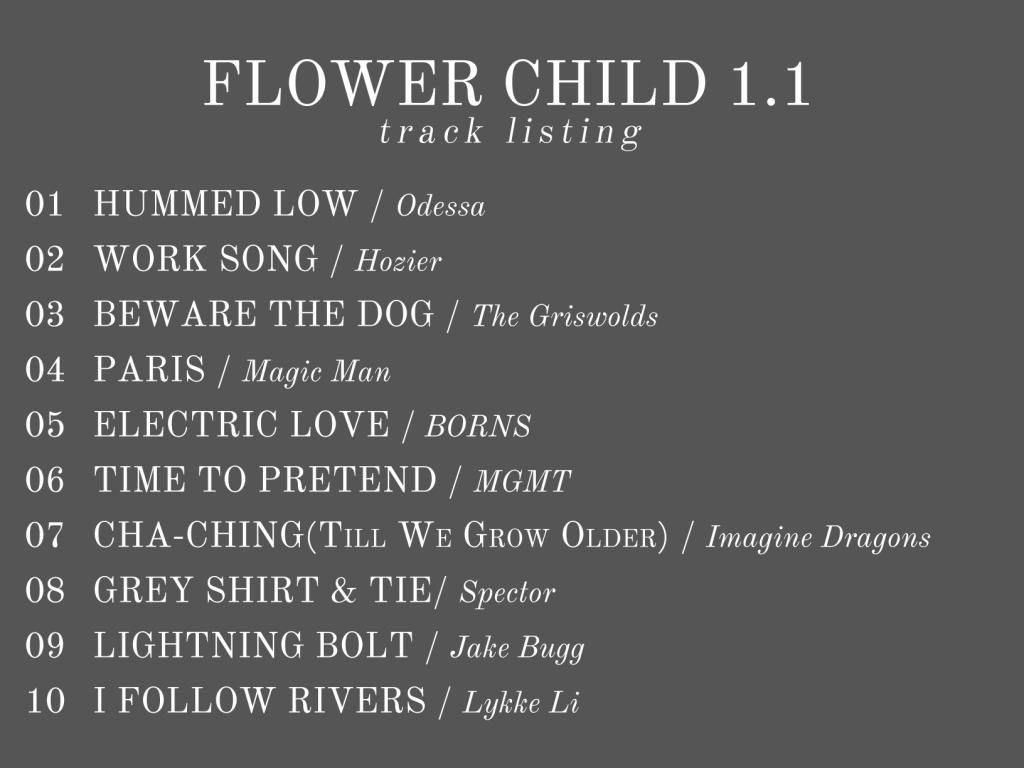 If you enjoyed the first mixtape, most probably you'll move to the beats of the songs in here too. My personal favorites would be Beware the Dog by The Griswolds and Paris by Magic Man which I saw first at Camie's recent playlist.
You can listen to this on spotify here or here.
P.S. The next playlist that I'll be posting may or may not be a possible set list for One Direction OTRA.