We had no time to catch some more Z's given our brief stay in the city. The group was packed up at 9 am and decided to snack out at Tous Les Jours near the guesthouse. I had no idea of what places we're going to visit except that I am expecting to be at least on top of the Namsan Tower by the end of the day.
Getting off at Anguk Station, the first stop was the traditional Korean village called Bukchon. It was a big residential community were traditional Korean houses still stand. According to the locals, only high ranking government officials and the nobility were allowed to live there during the Joseon dynasty. Bukchon is located north of the Cheonggye Stream, hence the name Bukchon which means north village. Upon walking around the area for a few hours, I believe that the residents there are stil predominantly rich people since a number of luxury cars are sported in the house garages.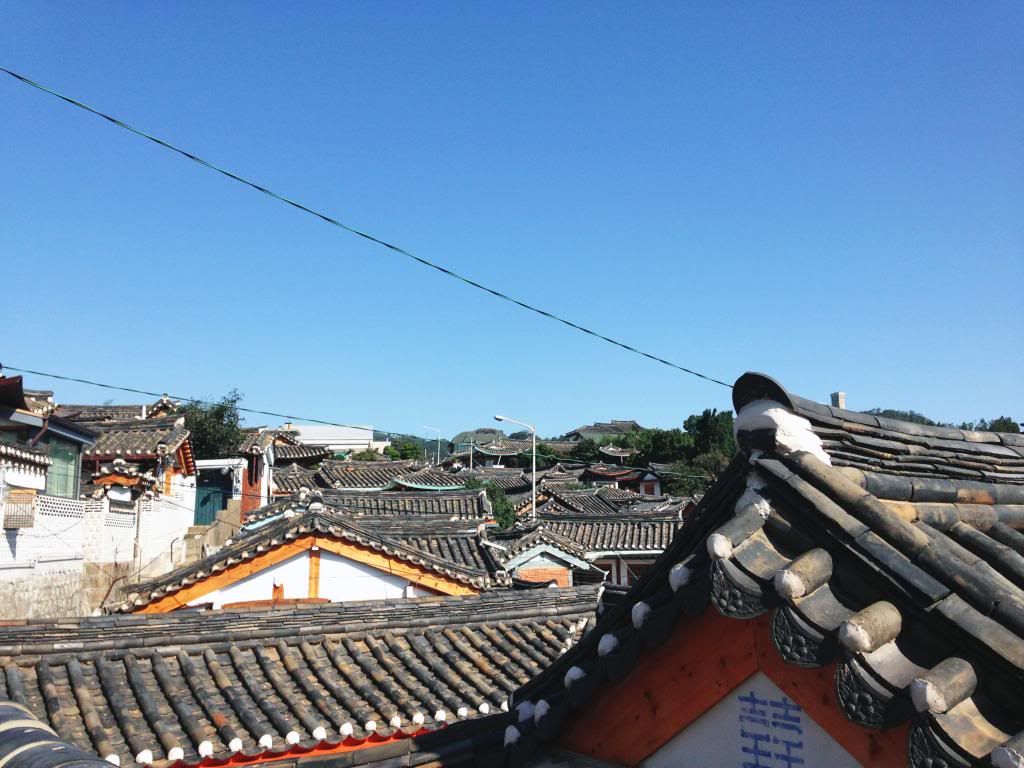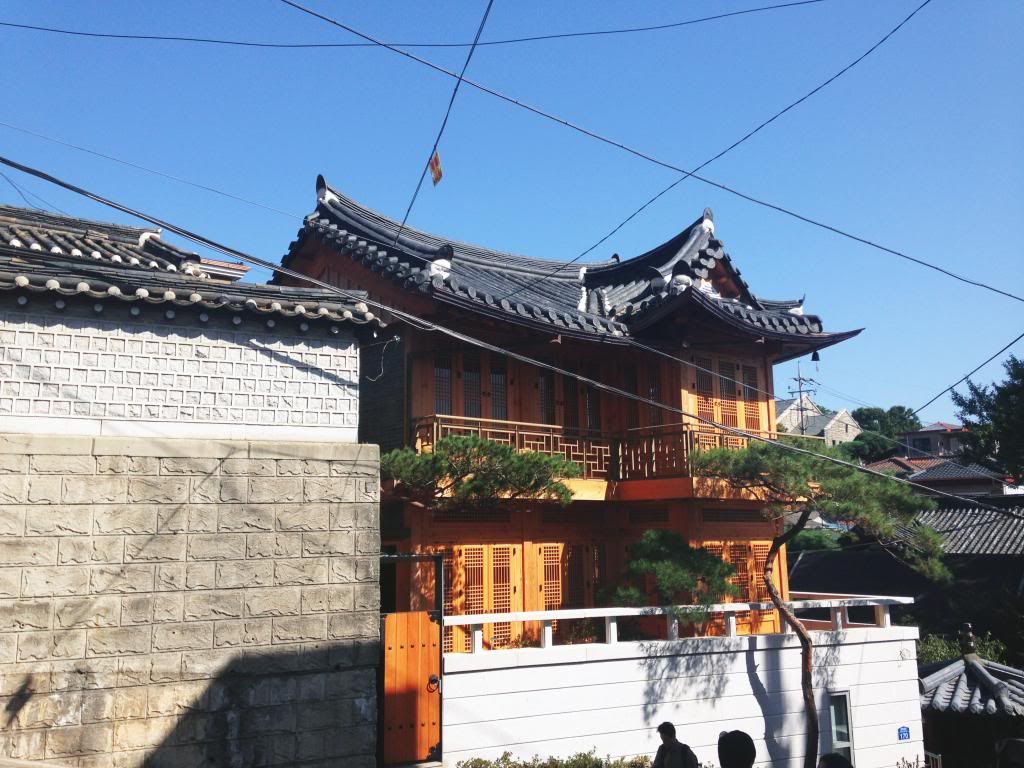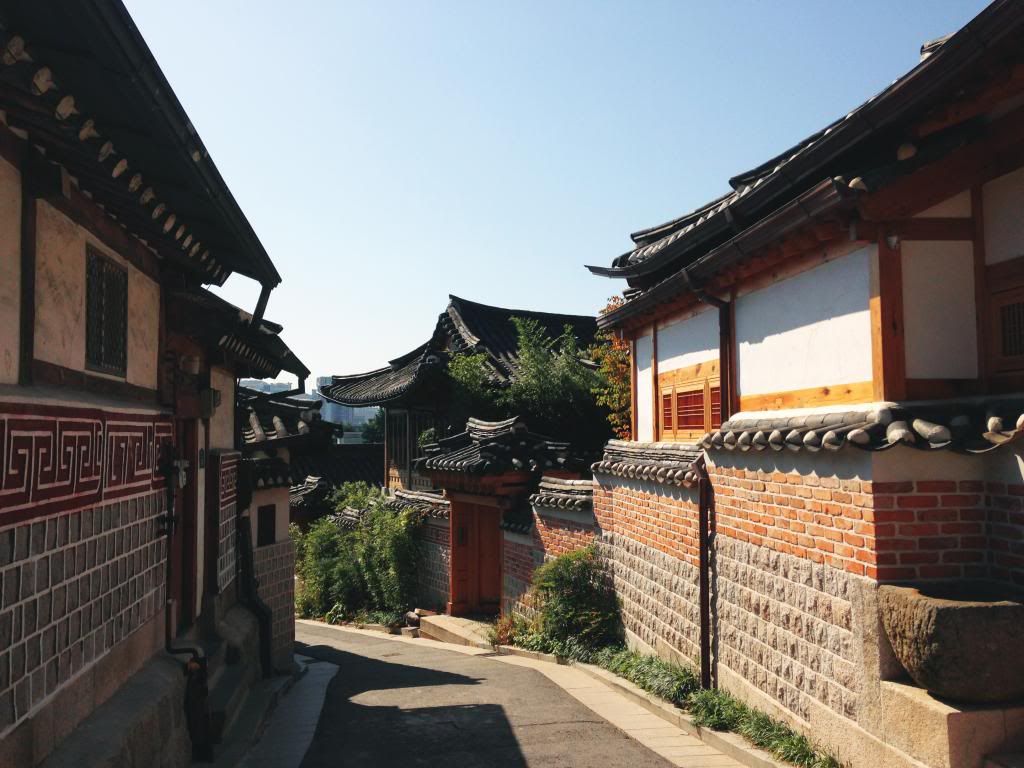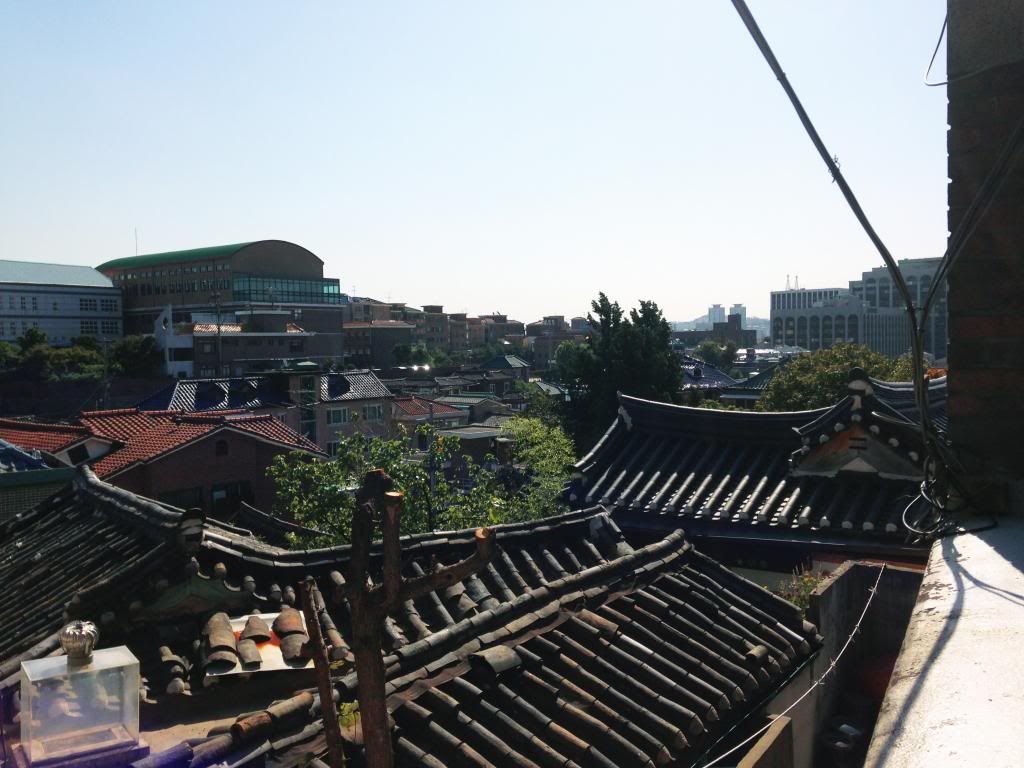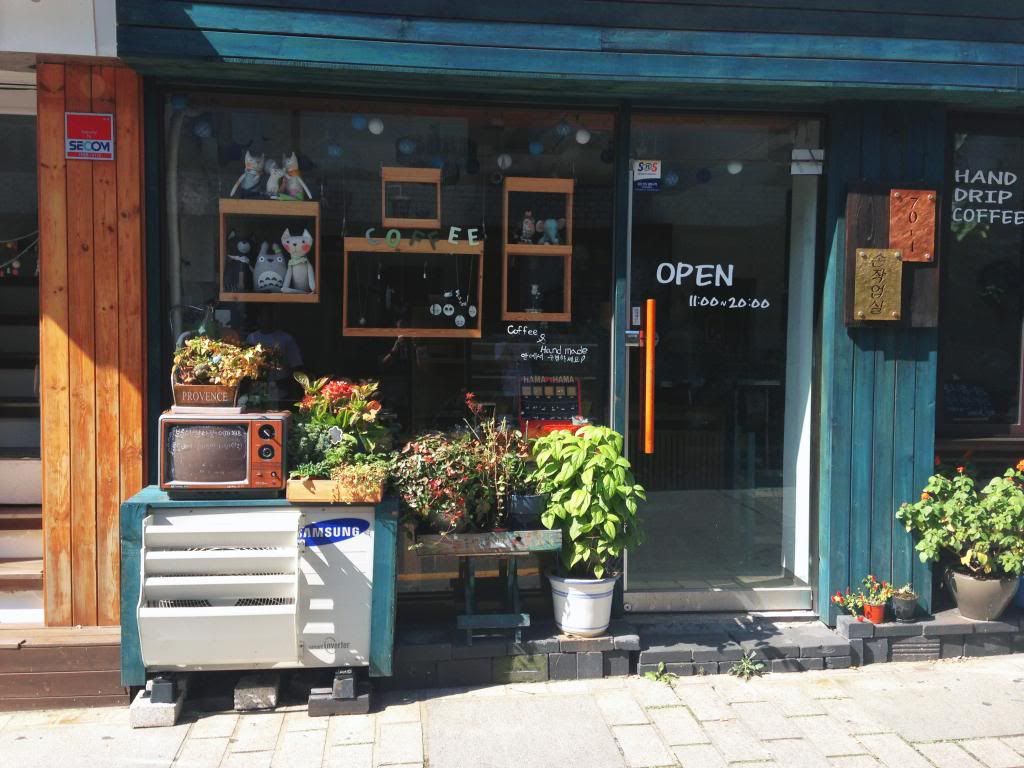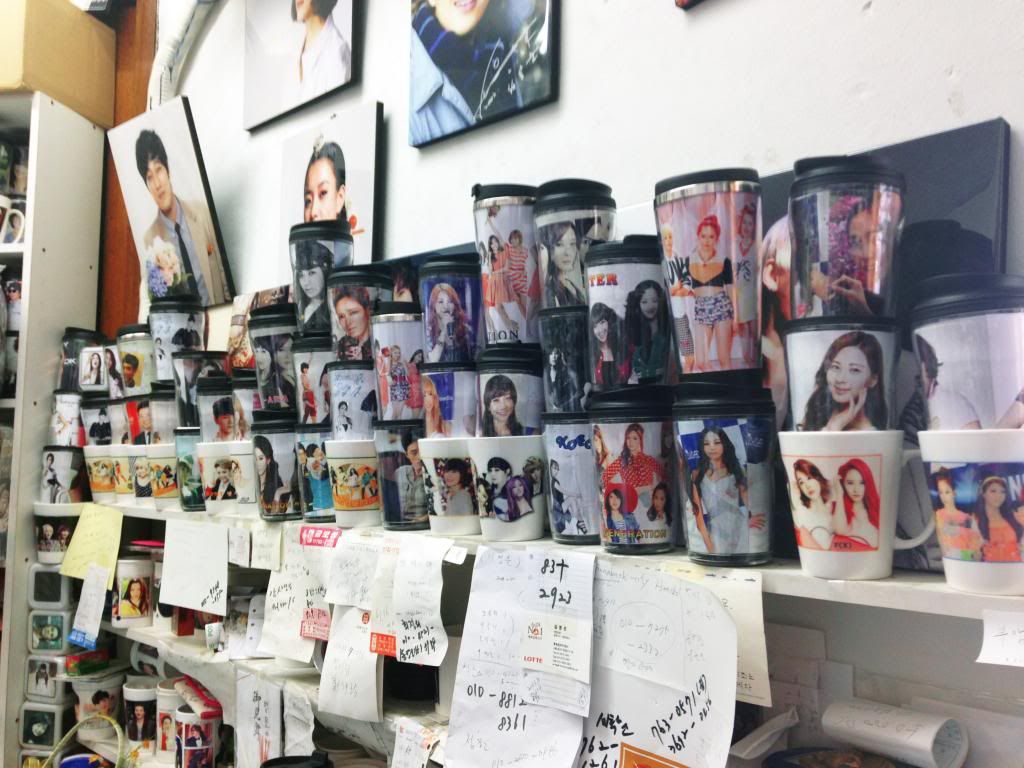 After having lunch at Bukchon Topokki, we sidetracked to the Changdeokgung Palace which was, yet another Korean temple village. I highly favor the great architecture of the temples and its natural setting complimented by the gardens but it was so close to watching the grass grow.
Before heading to the Namsan Tower, the gang decided to do a little of the girls' expertise at Myeong-dong, shopping/window shopping. Myeong-dong is considered to be one, if not the most famous shopping district in Korea. It features a lot of international brands as well as Korean cosmetic products. This area of Seoul is very famous for young people and tourists who wants to involve on fashion sight-seeing.
At the opposite side of the street, we rode a shuttle bus to the Namsan Tower. It will be ridiculously exhausting if you plan to get to the peak by feet like we did. But there is an available round trip cable car ride which has always a long queue. It approximately took us 1 hour to get up there and another hour to get down. Nevertheless, this was worth the sweat because the beautiful city lights of Seoul was just patiently waiting there to be devoured on.
The group walked (again) back to Myeong-dong for dinner. It was one of the best just because Korean chicken + beer + football game. We then headed back to the guest house to get our baggages and travelled to Gangnam for the overnight stay at sauna where I became one graceless dude. But yes, for the experience, it was still a check.